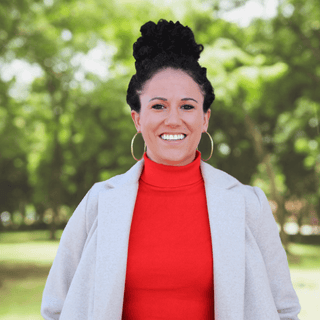 Katie Blunt, Executive Director
Katie Blunt is the Executive Director at Habitat for Humanity Sault Ste. Marie and Area. At work, she leads a highly motivated team in the implementation of the organization's strategic plan with the overall goal of creating affordable housing for families that face barriers to traditional homeownership.
Katie graduated from McMaster University in 2015 with a Master's Degree in Political Science. Before her work with Habitat, Katie worked in various community-oriented roles including fundraising for the British Red Cross, coordinating the Community Adjustment Committee with the City of Sault Ste. Marie, and facilitating social enterprise development across northern Ontario with NORDIK Institute.
One of her most significant personal achievements is volunteering in Ghana, Africa at a children's home where, in collaboration with volunteers from across the globe, farming land was purchased to provide the home with a sustainable source of food.
Katie has contributed to Sault Ste. Marie by helping to organize the Jane's Walk Festival, assisting in the start-up of the Algoma Community Foundation, and participating on various committees such as the Cultural Vitality Committee.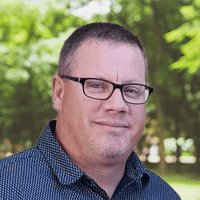 Derek Paquin, Director of Operations
Derek Paquin is a sales and operations management professional with over 30 years experience in management, customer service, relationship building, human resource, health and safety, and special event organization with an education background in Business Administration.
Derek possesses strong interpersonal, training, and coaching skills to work well within a team environment and is a self-motivated individual who enjoys the challenges of working in a fast-paced, dynamic environment where change is constant.
Derek joins Habitat for Humanity Sault Ste. Marie and Area's team following 22 years in the building materials supply chain for the construction industry, specifically focused on residential and commercial development sales and operations management.
Outside of work, Derek can frequently be found traveling with his wife Anna, enjoying the sports and academic activities of their two daughters, Kayla and Alyssa.
Joe Mackenzie, Finance & Risk Manager
Joe Mackenzie is the Finance & Risk Manager at Habitat for Humanity Sault Ste. Marie & Area. He has been with the organization for 10 years. He graduated in 2010 from Algoma University with a degree in accounting.
Outside of work, Joe loves playing hockey, watching the Soo Greyhounds, and going out for lunch. Most of all, however, he loves his family. Joe lives with his wife, Desiree, and his two sons, Max and Miles. As a Sault Ste. Marie resident all of his life, Joe is proud of the work that Habitat for Humanity does for the community.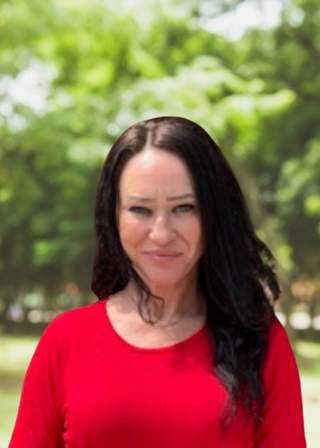 Colette Linden, Fundraising and Marketing Coordinator
Colette Linden graduated from the three-year Broadcast Journalism and Communications Media program at Mohawk College before heading to McMaster University to further study Public Relations. In addition, Colette has a certificate in Writing for Publication and a certificate of Competency in the French Language. A recent resident of Sault Ste Marie, this Hamilton native brings 15 years of experience in Marketing as the Communications Manager for the Ontario Good Roads Association.
In 2019, Colette moved to the Sault where she accepted the News Anchor / Reporter role with Sault Online. Focusing primarily on Politics, Indigenous Affairs and Local News, Colette gained valuable experience working with the community, which will serve her well as the Fundraising and Marketing Coordinator for Habitat for Humanity Sault Ste. Marie & Area  
A Mother of two amazing boys, Connor & Dante, Colette is a die-hard sports fan with a passion for government affairs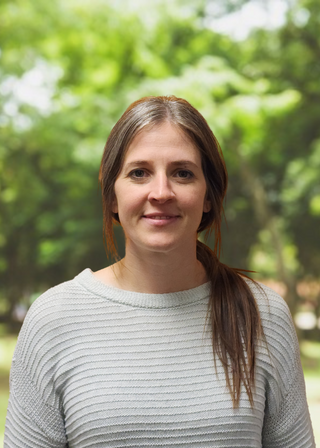 Jill MacIsaac, Family & Volunteer Coordinator
Jill was born and raised in Nova Scotia where she attended Saint Mary's University, graduating in 2011 with a Bachelor of Arts degree in Psychology as well as playing for five years on
the women's hockey team. Following graduation, Jill moved to Alberta where she began her career in human services, working predominantly in the housing and homelessness sectors.
During her eight years in Calgary, Jill gained professional experience in both frontline and leadership roles while working with vulnerable folks of all ages. She also enjoyed volunteering with Hockey Education Reaching Out Society (HEROS), providing kids and youth with an opportunity to play hockey, who may otherwise not have the chance to do so.
Since moving to Sault Ste. Marie in 2020, Jill has continued to use her knowledge and experience to illicit change in the local housing and homelessness system, engaging leaders and stakeholders throughout the community to encourage a more integrated system of care to solve homelessness. Jill also discovered a passion for sewing, and in 2022 started her own business designing and making upcycled clothing, bags, and more.
Outside of work, you can likely find her at the rink, perusing her entrepreneurial endeavors, or enjoying time outdoors with friends and family, and her dog, Gary.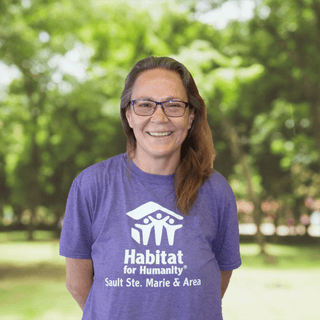 Karen Lapointe, Assistant Manager
Karen is a lifelong resident of Sault Ste Marie and a 2010 graduate of Sault College's Personal Support Worker Program (achieving a 4.0 GPA with distinction!). Karen has done many renovations herself, giving her knowledge of materials and tools needed to assist ReStore customers who are shopping for their DIY projects. Karen loves to see customers' excitement when they find "their treasure" of the day and seeing people smile.
Outside of work, Karen is an avid outdoors person with a love of sports and a passion for fishing. She was on the Soo Y Dolphins swim team and has competed in various swim meets. Karen really enjoys weekend downhill skiing. She also has a love for many four-legged animals, having the fortune of owning a few Golden Retrievers over the years (one of her favourite breeds!).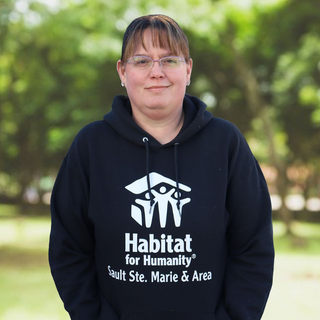 Kathryn Sousa, Donation Centre Lead
Kathryn is a lifelong resident of Sault Ste. Marie with a strong sense of community. She has over 20 years of experience in the customer service industry and has spent many years volunteering at the Canadian Bushplane Heritage Center and
with Sault Youth Soccer.

When not working, she loves to watch hockey and soccer. She and her husband, Nando, are season ticket holders of the Soo Greyhounds. She loves to spend time with her boys, Nathanael and Matt, and her 2 dogs. Kathryn's time with her
family is very important, and they have kept up a tradition of having weekly meals with her parents. In her spare time, she also loves to bake and cross-stitch gifts for friends and family.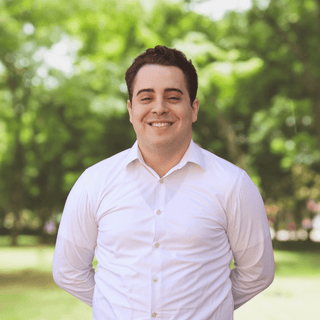 Victor Barreto de Oliveira, Digital Lead
Victor graduated from Sault College in 2019 with a Diploma in Digital Film Production. Victor was born in Brazil and moved to Canada with ambitions of pursuing higher education and established his life here in Sault Ste. Marie.
Victor joined Habitat as an Office Assistant in June of 2022 before transitioning into the position of Digital Lead, where he will help the ReStore implement a new POS system and revitalize its e-commerce platform. Victor came to Habitat after assisting other local businesses with automation and business analysis.
Outside of work, Victor can be found at home, playing video games, watching movies, or pursuing certificates and knowledge that will help him on his professional journey.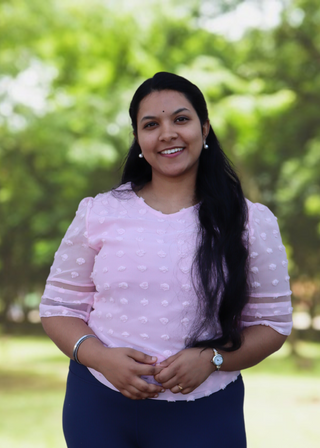 Arpitha Ajith, Marketing & Outreach Intern
Arpitha is a postgraduate in the Public Relations and Event Management program from Sault College of Applied Arts and Technology. She has hands-on experience in Public
Relations strategy planning, Event planning, coordination, execution, content writing, report writing, and various volunteer experiences with community organizations from her country. Arpitha holds a bachelor's degree in Journalism and Mass Communication from New Delhi, India.
Arpitha came to Sault Ste. Marie as an International student in 2021. Outside work, Arpitha loves spending time with her family and dog. She is an avid reader and is a big fan of Agatha Christie. She is passionate about making a change in the community, and by working with Habitat for Humanity, she believes she is doing her part.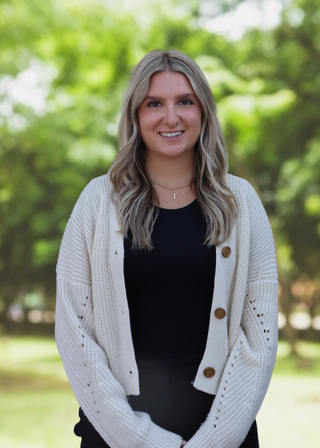 Isabella Caruso, Marketing & Outreach Assistant
Isabella is a fourth-year business administration student at Algoma University. She has a passion for marketing and demonstrates a strong interest in Human Resources. Isabella is working towards receiving A Bachelor's in Business Administration with a specialization in Marketing and Human Resources.
Isabella was born and raised in Sault Ste. Marie, Ontario. Outside of work, Isabella enjoys playing soccer, skiing, traveling, and spending time with her friends and family.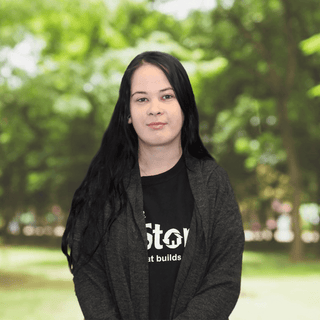 Kassidee Odber, Sales Associate
Kassidee is a 25-year-old Sales Associate at the Habitat ReStore. She was born and raised in Sault Ste. Marie, Ontario. Kassidee believes in Habitat for Humanity's mission and values, and that, by working at the Habitat ReStore, she is helping make her community a better place. In her free time, Kassidee enjoys being outside and hanging out with her friends, family, and dog.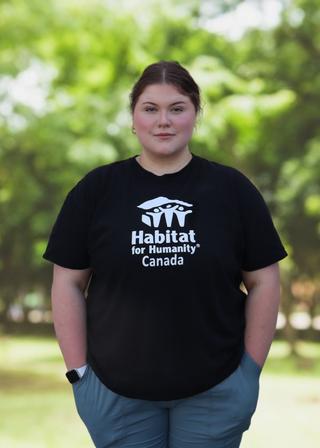 Autumn Anderson, Sales Associate
Autumn is a part-time sales associate at the Habitat Restore. Autumn likes how Habitat for Humanity is determined to help people and she desires to be a part of the change.
In her free time, she enjoys being around her friends and co-workers. Autumn is currently pursuing a degree in Social Work at Algoma University.
Michael Flemstrom, Donation Centre Assistant
Born of Ojibwa/Cree descent on a fly-in reserve Northeast of Thunderbay, Mike moved to the Sault in 1976 where he entered the working world at six years old, delivering newspapers for The Sault Star. Mike has worked many other labour-intensive jobs over the years and attended postsecondary school. Despite all of the skills he's picked up, he notes that he still manages to learn something new every day.
Mike started volunteering and working at the ReStore part-time in 2015, noting that he felt it was a good way to participate in his community.
Outside of work, Mike has helped his family by offering unpaid health care since his early thirties. Mike enjoys the outdoors, walking, and spending time with family.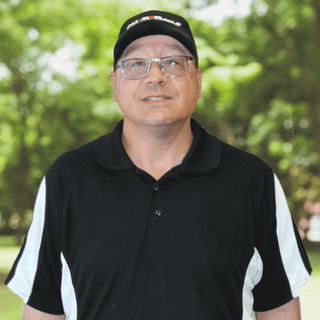 Kevin Possamai, Donation Centre Assistant
Kevin Possamai lives with his parents, who own a Construction Company that Kevin loves to help out with. Kevin is a member of Community Living Algoma. He loves and does many Special Olympics seasonal sports.
He was a volunteer with Habitat for Humanity ReStore before being asked to join the team as a staff member. Kevin loves to come to work and interact with the staff. He is so happy to meet new people and always ready to help the customers. Kevin "came alive" with the opportunity that Habitat for Humanity has given him. To learn more about Kevin, you can watch his short film by clicking here.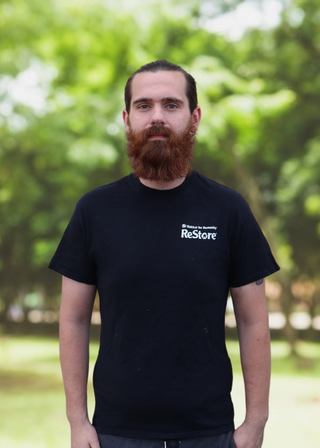 Patrick Gignac, Truck Driver / Donation Centre Assistant
Patrick is a 29-year-old professional Truck Driver at Habitat for Humanity Sault Ste. Marie & Area. He was born in the small town of Desbarats, Ontario then relocated to Sault Ste. Marie to focus on his studies in Digital Film Production at Sault College in 2013.
Patrick is a kind-hearted, social and reliable person that believes in Habitat for Humanity's mission and values, he aims towards success and making a connection to all staff and Habitat customers alike.
Outside of work, Patrick enjoys being an adventurer, attending comic con conventions, reenacting lines from movies/tv shows, creating film projects in the film industry and focusing on his side business of wedding videography.