Meet Our 2022-23 Board of Directors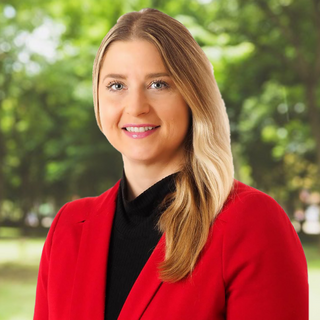 Allyson Schmidt, Chair
Born and raised in Sault Ste. Marie, Allyson has been an active volunteer since a young age. This passion for community well-being has led to a diverse career with experience in many helping professions, including Entrepreneur, Registered Practical Nurse, Professor, Community Organizer, Artist, and Financial Empowerment Coach.
Whether it is through one-on-one support or group facilitation, Allyson is able to respectfully connect with people from different walks of life, working towards client-focused solutions to complex problems to make lives better.
A seasoned world traveler, Allyson has spent a number of years living in Japan and considerable time living in both Toronto and Montreal. Allyson is known for being a positive team member with a keen sense of social justice and concern for an equitable community. Allyson is a proud parent and foster parent who deeply values family and access to healthy outcomes for all members of our community.
As previous Chair of the Family Services Committee, Allyson is pleased to join the Board of Directors of Habitat for Humanity Sault Ste. Marie & Area to further its mission to bring our community together to help families build strength, stability, and self-reliance through affordable homeownership.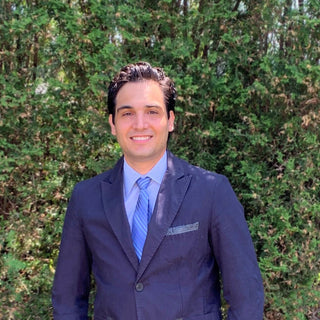 Jonathan Kircal, Vice Chair
Born and raised in Toronto, Jonathan joined the City of Sault Ste. Marie's Planning Division in 2017 as an Urban Planner. Since then, he has been involved in providing planning services for a range of development proposals, identifying opportunities to revitalize the downtown area, creating innovative community engagement strategies, implementing new modes of transportation to promote cycling and better connect key destinations around the city, and conducting policy research to address challenges and opportunities that face the community.
Prior to joining the City of Sault Ste. Marie, Jonathan was a Social Geographer with M.A.P.S. (Maps and Planning Support) in Edmonton, Alberta where he was responsible for conducting statistical and spatial analysis to inform human service providers on programming and planning needs. Jonathan is currently a Candidate Member with the Ontario Professional Planning Institute (OPPI) working towards full designation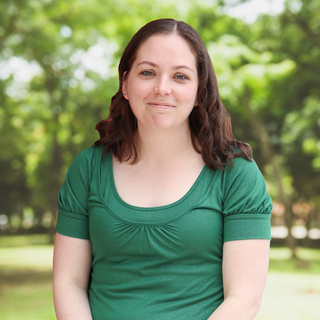 Diana Stoker, Treasurer
Diana is a Chartered Professional Accountant and a Licensed Public Accountant. She has a wide-ranging educational background including a Bachelor of Business Administration specializing in Accounting from Algoma University. She received the Gold Medal in Business for graduating first in the program. Diana pursued various educational courses around the province after graduating from the IB program at Korah before returning to the Sault to raise her son.
Diana owns and operates a business in the community and wants to give back to a city that she cares about. She strongly believes that every family should have the right to safe and affordable housing.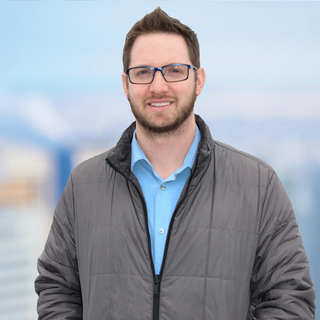 Jeffrey King, Secretary
Jeffrey King is a lawyer in good standing with the Law Society of Ontario, currently working as in-house counsel for the City of Sault. Ste. Marie. He is a member of the Prosecutor's Association of Ontario and the Association of French Jurists of Ontario.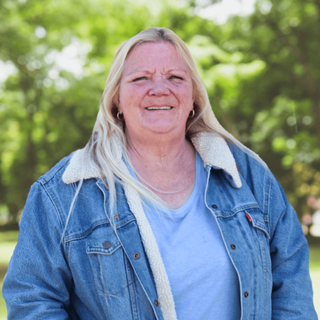 Nancy Bailey, Director
Nancy was a founding member of Habitat starting as Chair and is coming back to us after almost 20 years.
She has spent those years on other Boards and Committees; with the city of Sault Ste. Marie, the city's Algoma Community Legal Clinic, and Veteran's Commemorative Monument boards, and in the province with the Advocacy Centre for Tenants-Ontario (ACTO) and Ontario Non-Profit Housing (ONPHA) and back in the 1990s, she was Chair of United Tenants of Ontario (UTOO).
Nancy brings a vast array of experience and enthusiasm to the board and looks forward to meeting everyone connected with Habitat now.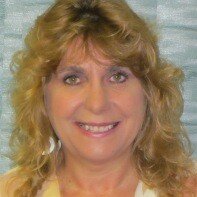 Lorri Kennis, Director
Lorri has 35 years of experience as an HR Generalist in the healthcare and utility industries with a diverse background in labour relations, employee relations, performance management, health & wellness, training, and workforce planning.
She is semi-retired and working part-time as the Director, HR for OFRA. She earned a Master's Degree in Business Administration and Bachelor of Science Degree in Business Administration from Lake Superior State University. She has a Certificate in Human Resources Management and a Certificate in Personnel and Industrial Relations and Organizational Development from University of Windsor. She achieved the Certified Human Resources Professional Designation in 1993 and is a Certified Human Resources Leader. She has served as President for the Algoma Chapter of HRPA and remains on several provincial HRPA Committees. She is a very active volunteer in the community and has served as Board Chair for HFHSSMA, Vice-Chair for OFRA, and Treasurer for Women in Crisis and has volunteered for many other organizations such as the United Way, CURE Foundation, Canadian Blood Services, and Alzheimer's Society.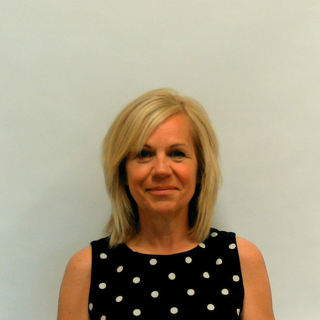 Lisa Bell, Director
Lisa was born, raised and educated in Sault Ste. Marie.  She is married to husband Morgan and has a son William who resides in Toronto.
Lisa started her career as an investment banker and after the birth of her son transferred her skills to the City starting with Fire Services, then Human Resources and the past 8 years as the Mayor's Assistant.
During her employment with the City, Lisa established a Wellness Program including a new staff lounge and quiet room, Mayor for Day, the Community Christmas Tree, and most recently the Memorial Wall.  As the Mayor's assistant, she has had the opportunity to host several dignitaries and events including the Prime Minister, the Premier, Lieutenant Governor Elizabeth Dodswell, Roberta Bondar and many other notable figures.
Lisa's most gratifying accomplishments have been committing her time, energy and skills to worthwhile organizations to make a positive difference in the community and the lives of others. She has volunteered her time and expertise with the following:
-Founder Every Breakfast Counts
-Co-Chair Community Christmas Tree Committee
-Crime StoppersUnited Way Fundraising
-Soo Pee Wee Hockey League
-Sault Minor Hockey Association
-Soo Minor Football
She looks forward to her new role with Habitat, meeting new people and creating new friendships.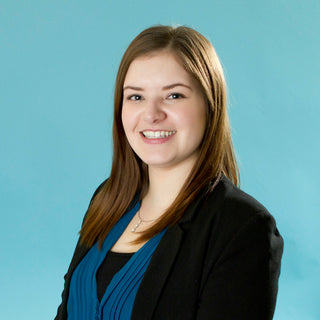 Jami DellaVedova, Director
Jami is the Controller of Soo Mill & Lumber Company and spends her time working with community members and contractors to build quality homes in our community.
Jami graduated from Algoma University in 2015 with a Bachelor of Business Administration and is a Chartered Professional Accountant. She has many years of experience in the non-profit financial sector, assisting charities to succeed financially in our community.
Born and raised in Sault Ste. Marie, Jami takes great pride in being actively involved in the well-being of our community. Jami is currently the Board Chair of the Waterfront Child Development Centre, a local non-profit childcare center. She is also a Co-Chapter Leader of the The Period Purse of Sault Ste. Marie, which collects donations of menstrual and hygiene products for impoverished individuals in our community.
Jami is excited to join the Board of Directors and use her experience to assist with furthering the mission of helping local families build strength, stability and self-reliance through affordable homeownership.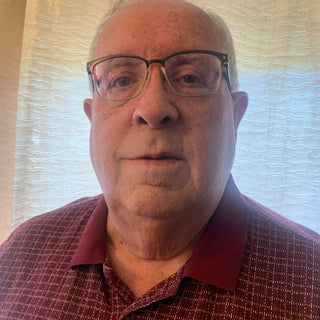 Harvey Walsh, Director
Harvey Walsh is a semi-retired Civil Engineer who graduated in 1973 from the University of Toronto. He later received a diploma in Asset Management also from the U of T.
He has been actively involved in engineering and management since graduation, primarily in the areas of hydropower and mining dams in Canada from coast to coast to coast, and recently in Sweden.
Harvey has been involved with Habitat Sault Ste. Marie for over ten years as a member of the Build Committee and was previously on the Board of Directors.
He has been married for 48 years to the love of his life, and has five children and four grandsons, affectionately referred to as the 'hooligans'.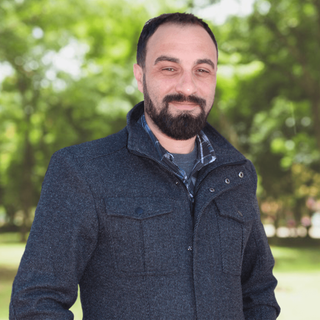 Frank Bentrovato, Past Chair
Frank graduated from the Architectural Technology Advanced Diploma program from Fanshawe College London Ontario in 2006 where he was the recipient of the Architectural Technology Merit Award.  Frank had pre-graduation employment at Ruscio Developments Sault Ste. Marie as summer student and assistant to the Project Manager,  Hayhoe Homes St. Thomas as a residential draftsperson, and Millar Engineering Corp. Sault Ste. Marie as a residential and commercial draftsperson. 
After graduation, Frank continued his employment with Millar Engineering Corp. as their Head of Residential House Plan Division.  In late 2006 Frank was hired with the City of Sault Ste. Marie as a Building Inspector and By-Law Enforcement Officer.  In 2015, he was promoted to Coordinator of Building Inspections and By-Law Enforcement Officer and in 2019 he assumed the responsibilities of Coordinator of Building Inspections and By-Law Enforcement. 
Frank joined Habitat Sault Ste. Marie and Area in 2016 as a Member of the Board of Directors and Build Committee Member.  He excelled to Chair of the Build Committee, Vice Chair of the Board, and ultimately Chair of the Board of Directors. 
Frank also notes that he likes long walks on the beach and Italian gelato........... lemon and chocolate mix to be exact!