Planned Giving: Leave a Legacy
From bequests to life insurance, we can help you plan a gift that will change the lives of local families.
Looking back on our lives, many of us hope that we will be remembered for our best qualities, our character, and our willingness to help others – times when we helped change someone's life for the better.
How will you be remembered?
Looking to the future, consider paying it forward by providing families with the opportunity for a hand up in life.  Affordable homeownership would not be possible for many of the families we partner with without generous donors like you.
A legacy gift is a simple way to help us support more families on their journey in building strength, stability, and self-reliance through affordable homeownership.
You can gift real estate, personal property, life insurance, retirement fund assets, securities, and more.  It is the most efficient way to significantly contribute to a charity and ease the burden of your future estate.
Learn more about how you can make a planned gift by clicking on the buttons below: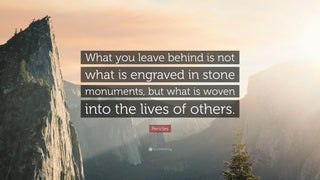 HELP US PLAN FOR THE FUTURE
Please let us know if you have included a gift in your will.  It will give us the opportunity to thank you, and more importantly, to discuss how you would like to direct your donation and what you hope it will accomplish.  Every legacy gift makes a difference.
If you would like to discuss leaving a gift in your will or have any questions, please contact our Fundraising & Marketing Coordinator, Chelsey Foucher, at 705-575-0020 ext. 224 or marketing@habitatsault.ca
How to make a gift in your will
Charitable Giving in Your Will | Allstate