Honour a family member, friend, or loved one by making a "gift from the heart" donation in their name.
Your generous tax-deductible gift will help families in need find a safe, decent, and affordable place to call home and will help them build strength, stability, and self-reliance in their own lives.
This kind of gift is priceless and will continue to have an impact in their lives for years - if not generations - to come.
When you make a Habitat for Humanity Gift From the Heart donation, your loved one will receive a card letting them know about the gift made in their name and that their name has been added to our virtual wall (if appropriate/requested).
There are many special occasions where a gift from the heart donation makes the perfect gift:
Memorials & Bequests
Birthdays
Holidays
Celebrations
Milestones & Achievements
Anytime – in honour of someone special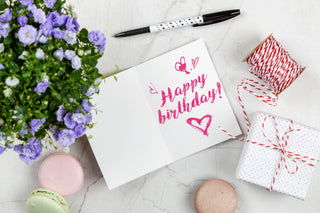 Donate Now!
Charitable Registration Number: 865217756RR0001